ENRICHED FOR THRIVING BUSINESSES, SUSTAINABLY CRAFTED FOR UNFORGETTABLE EXPERIENCES
We, together with like-minded partners, create inspire and destine to deliver unparcelled entertaining living and revolutionary working grounds.
SEAMLESS CONNECTION HUB
EXCEPTIONAL LEISURE EXPERIENCE
INNOVATIVE INFRASTRUCTURE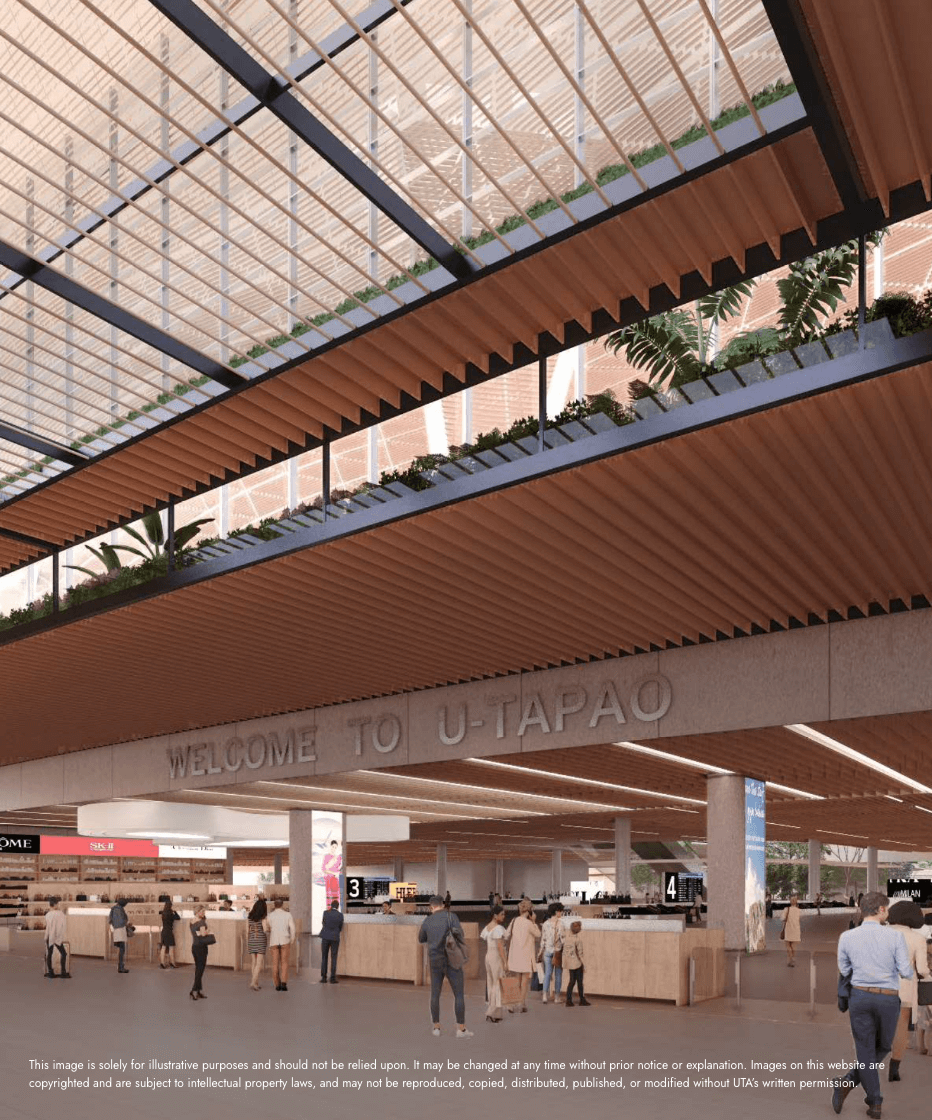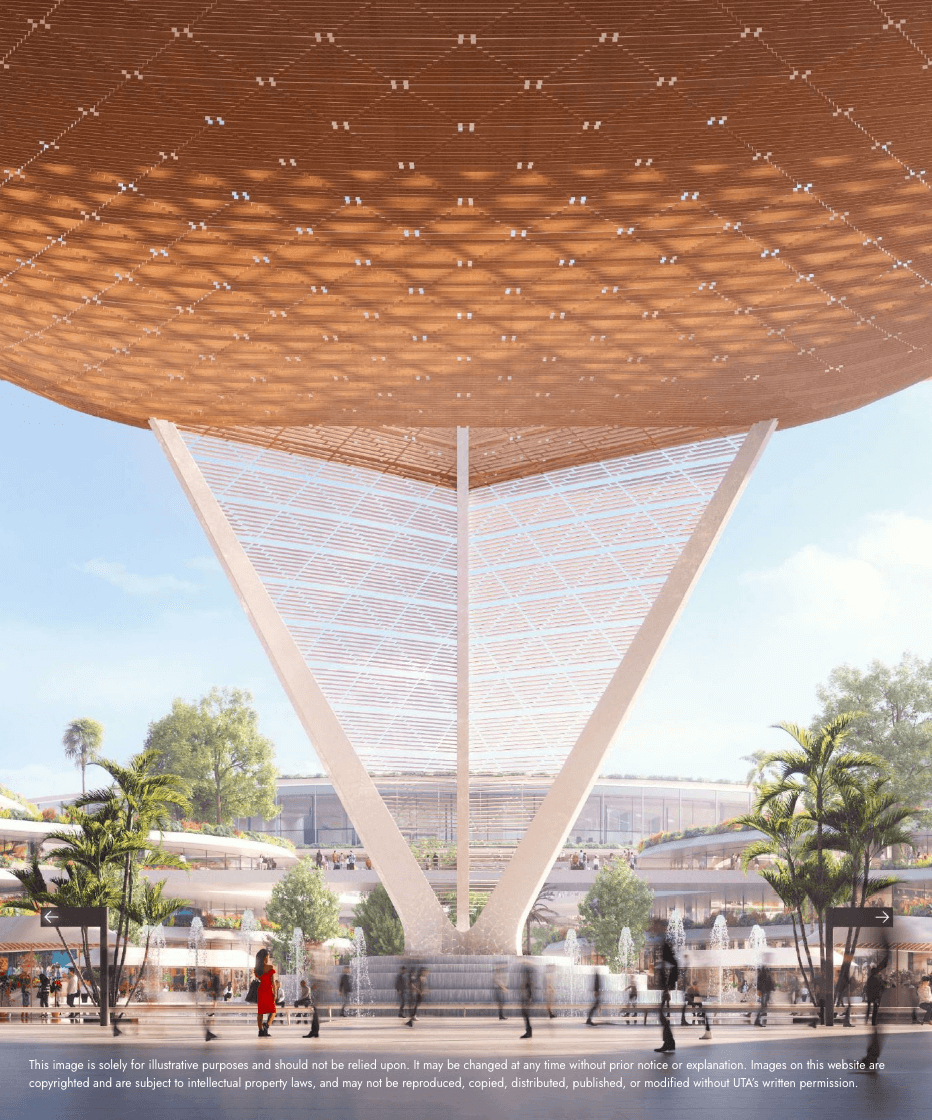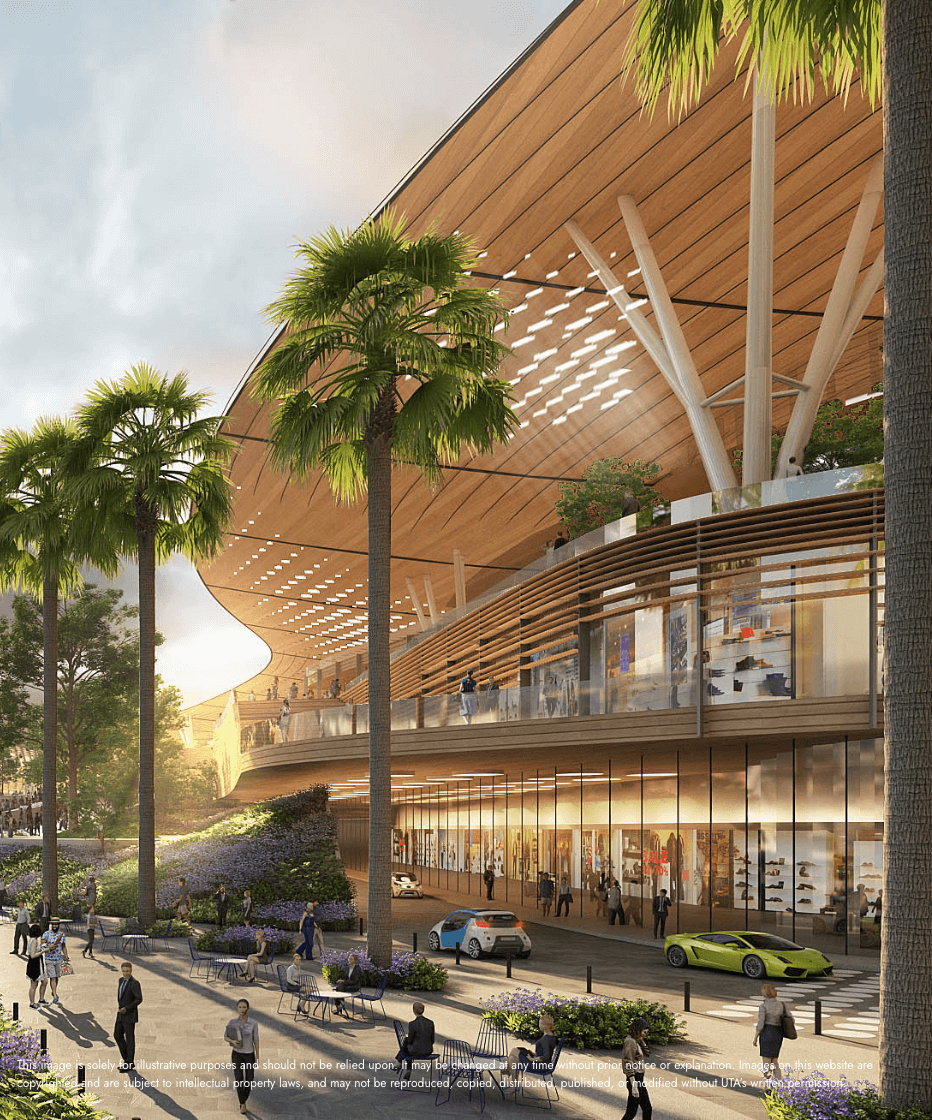 U-TAPAO AIRPORT
AND EASTERN AIRPORT CITY PROJECT
is one of the strategic projects of the Eastern Economic Corridor (EEC). Connected through a high-speed rail network with Thailand's two major airports, U-Tapao International Airport serves as Bangkok's 3rd international gateway to the world; while the Eastern Airport City offers unparallel creative living, working, and round-the-clock entertainment megacity.
LOCATION
THE STRATEGIC LOCATION
Situated in the very center of Thailand, U-Tapao Airport & Eastern Airport City Project is highly accessible. Given the city's finite footprint and multi-connectivity, all major cities in Thailand can be reached by air in less than 90 minutes, while major cities in ASEAN can be reached within a few hours. Located in Rayong province, one of the 3 provinces of the EEC, the project is within reach of the deep seaports in Laem Chabang Port and Map Ta Phut Port as well as surrounding industrial estates, industrial parks, and various EEC's promoted zones.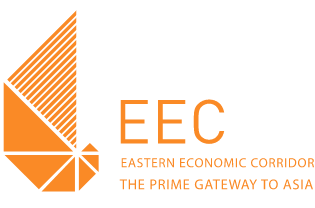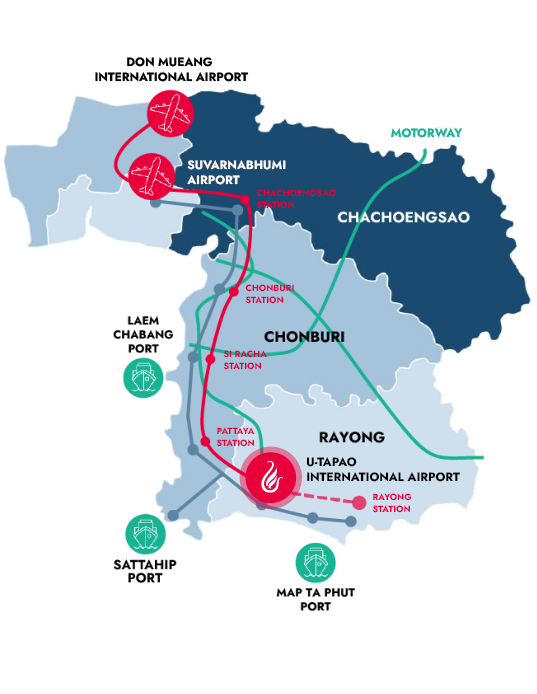 1. Gateway to Thailand and Asia

GEOGRAPHIC EDGE
Minutes to Pattaya and EEC'S special industrial zones and a few hours to all ASEAN cities.
Top rank in logistics performance
Thailand ranks 2nd in the ASEAN Logistics Performance Index
Thriving destination

Minutes drive to Pattaya, Rayong is surrounded by miles of coastline and a unique local cultural treasure

Home to extraordinary heritage and a myriad of culture that transcends into unique artistic and historical treasures
2. Investment Privileges
The EEC Act guarantees special investment incentives and privileges for investors in the promoted zones, from regulatory waivers and tax and duty exemptions and reductions to long-term land leases.
3. Integrated infrastructure and transportation
The only hub in ASEAN where air, sea, road, and rail are interconnected for seamless transportation. Logistically, Thailand is ranked 2nd in the ASEAN Logistics Performance Index.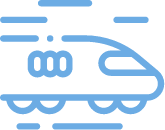 3.1 High speed train
High speed train links Don Muang International Airport, Suvarnabhumi Airport, and U-Tapao International Airport, ensuring seamless connection between Bangkok and the EEC industrial zones as well as convenient journeys to major cities and central business districts.

3.2 Double-Track Railway
Double track railway will pass through significant industrial areas and logistic centers, including Laem Chabang Port, Map Ta Phut Industrial Port, industrial zones nationwide and inland container depots.

3.3 INTERCITY MOTORWAYS AND EXPRESS WAY
The extended motorway No. 7 and its network fully integrates land transportation between U-Tapao International Airport, seaports, and Bangkok metropolitan.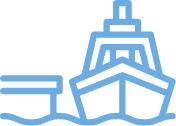 3.4 INDUSTRIAL PORTS
Laem Chabang
Sattahip
Map Ta Phut