REVOLUTIONIZED FOR THRIVING BUSINESSES, EXQUISITELY CURATED FOR UNFORGETTABLE EXPERIENCES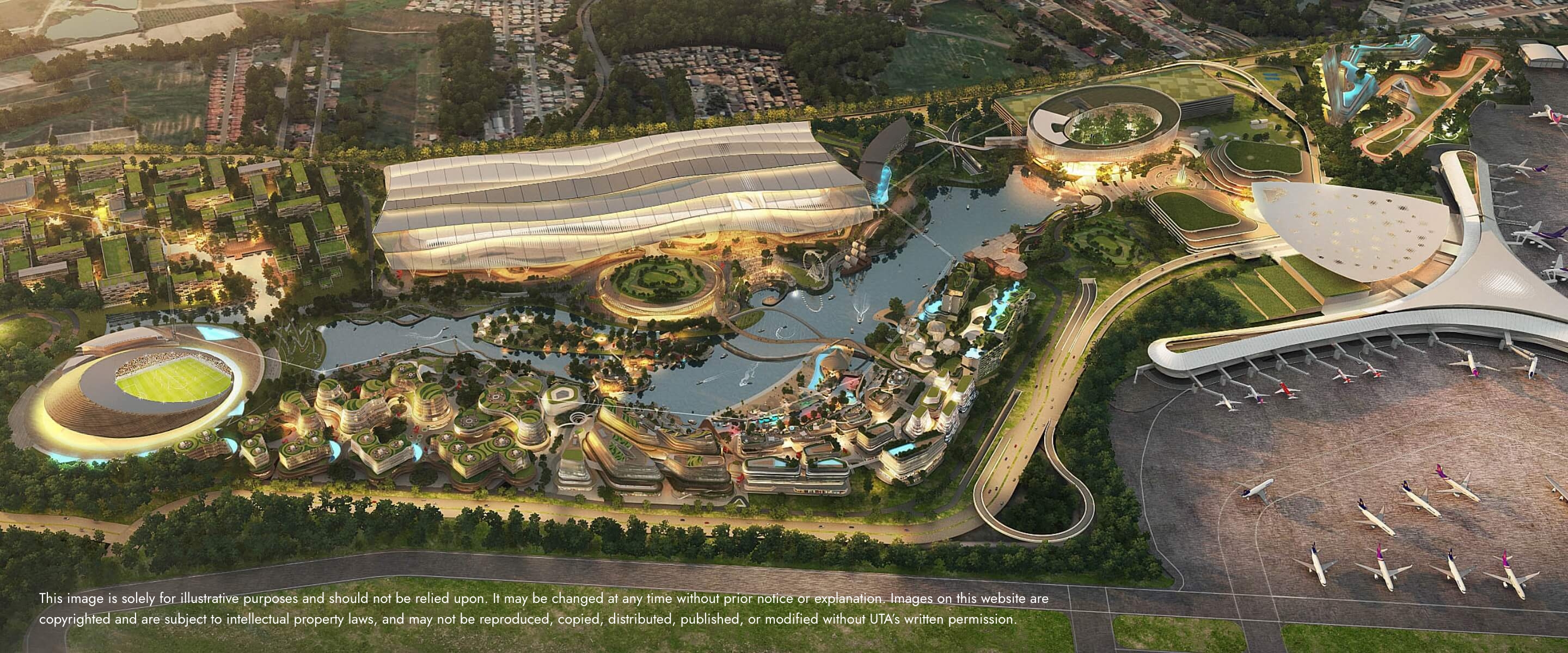 Vision
"THE HASSLE-FREE GATEWAY TO ASIA, ENRICHED WITH WORLD-CLASS BUSINESSES AND VITALITY EXPERIENCES"
Offering an unmatched "hassle-free gateway" to Thailand, Asia and the world, created for world-class businesses, and primed for investors, aviation service providers and professionals, UTA recreates a utopia for multimodal logistics hub to deliver 24/7 unforgettable experience for passengers and visitors.
JOINT VENTURE SHAREHOLDERS
"Strong synergy in the development
of Eastern Airport City"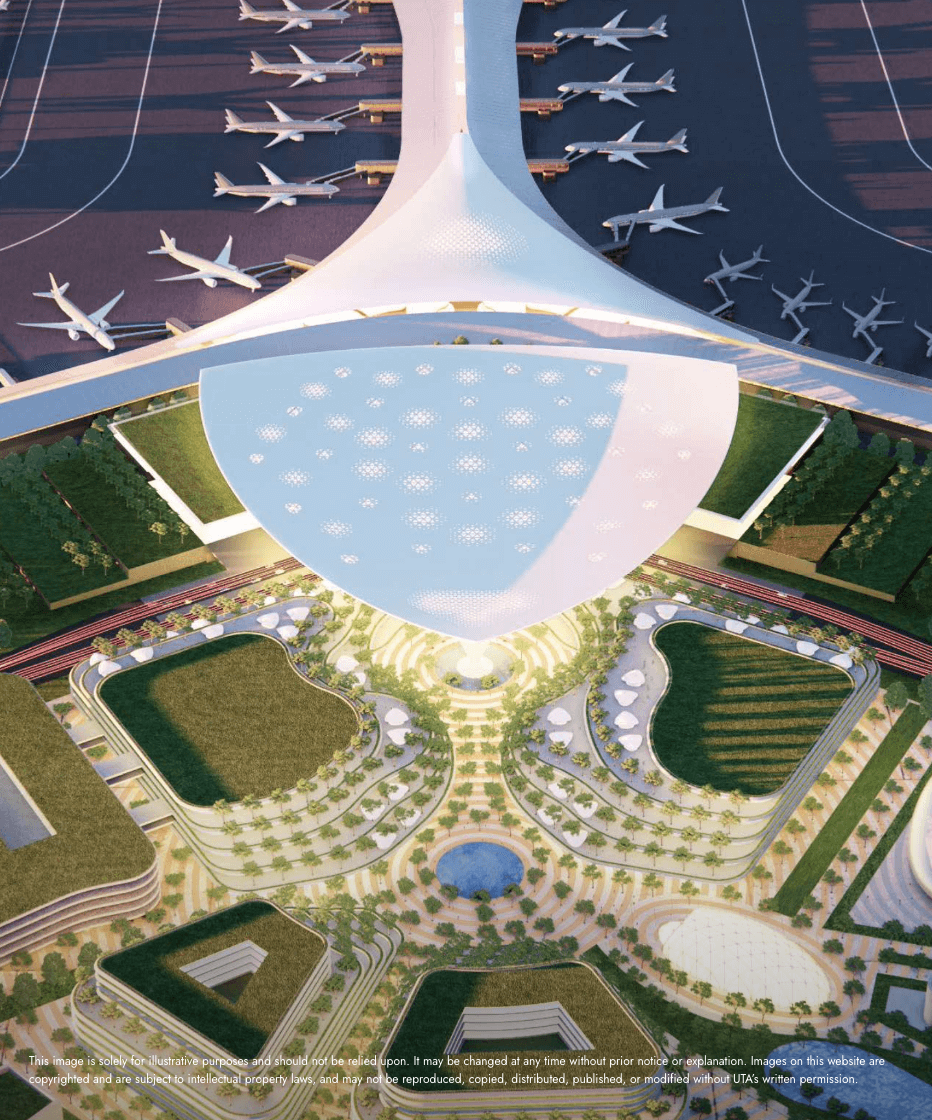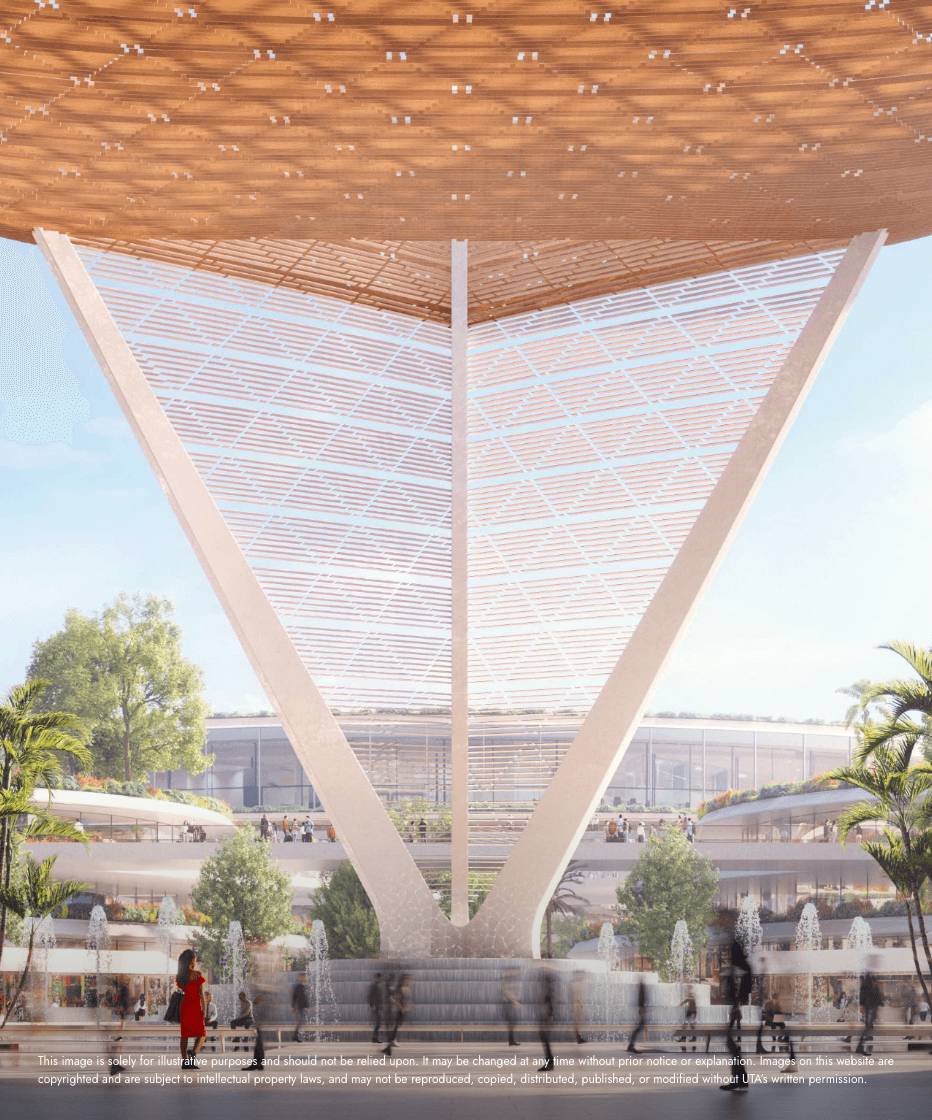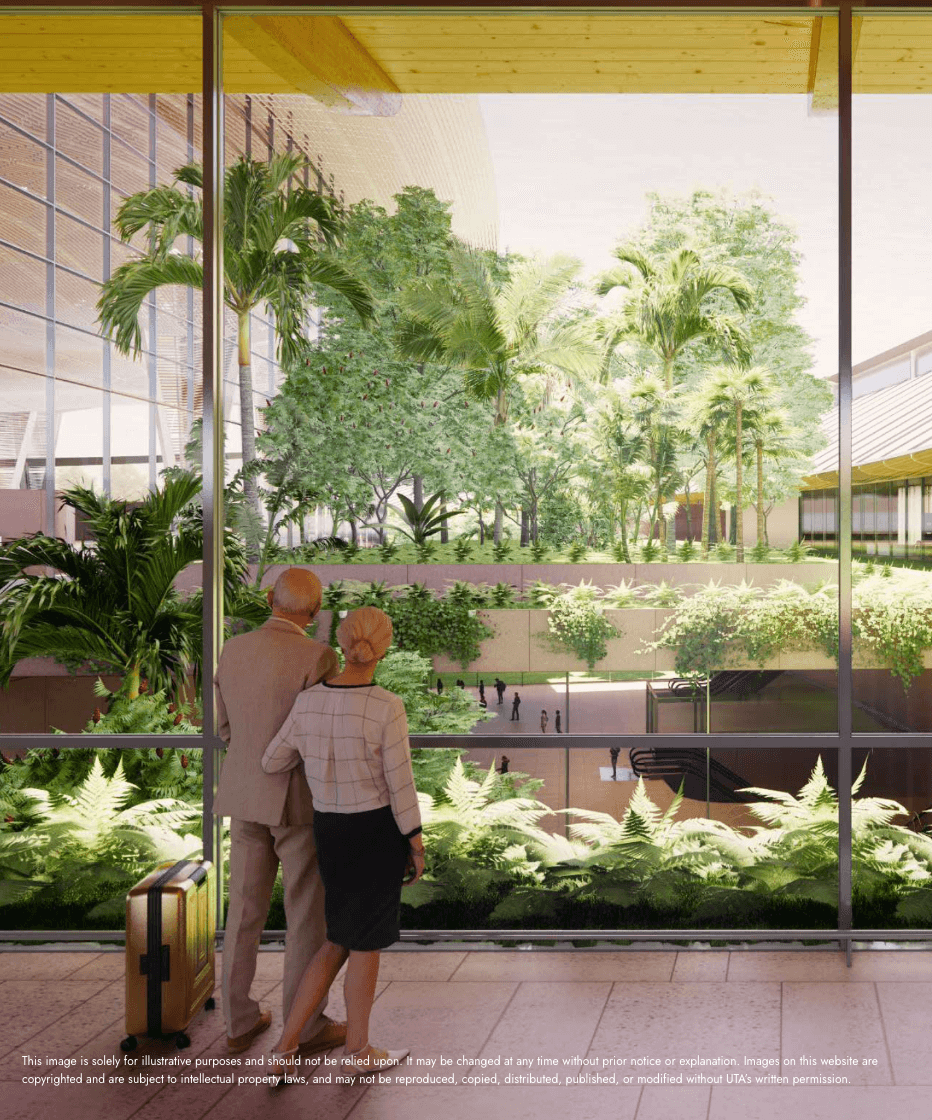 journey
Our Story
Jan 30, 2020
Announcement of Pricing Proposal Winner
BBS consortium wins U-Tapao airport bid
Jun 02, 2020
Cabinet Approved PPP Contract
Jun 19, 2020
PPP Contract Signing
UTA has signed the Public Private Partnership Agreement of U-Tapao International Airport & Eastern Airport City Project.
Jun 11, 2021
Master Plan Submission
*Engage potential partner *Empathize current pain points in the business and find out solutions from the design stage
Aug 09, 2022
CABINET APPROVED MEASURES FOR BENEFITS IN SPECIAL ECONOMIC PROMOTION ZONES
Eastern Airport City Project (EECa) is a free-trade zone
Sustainable Principle
ONCE-IN-A-GENERATION DESIGN TO IMPACT THE WORLD
Geared up to transcend limitations and advance on the path of sustainability through future technology, coalescing business and lifestyle into one, to elevate the paradigm of wellbeing to the next level.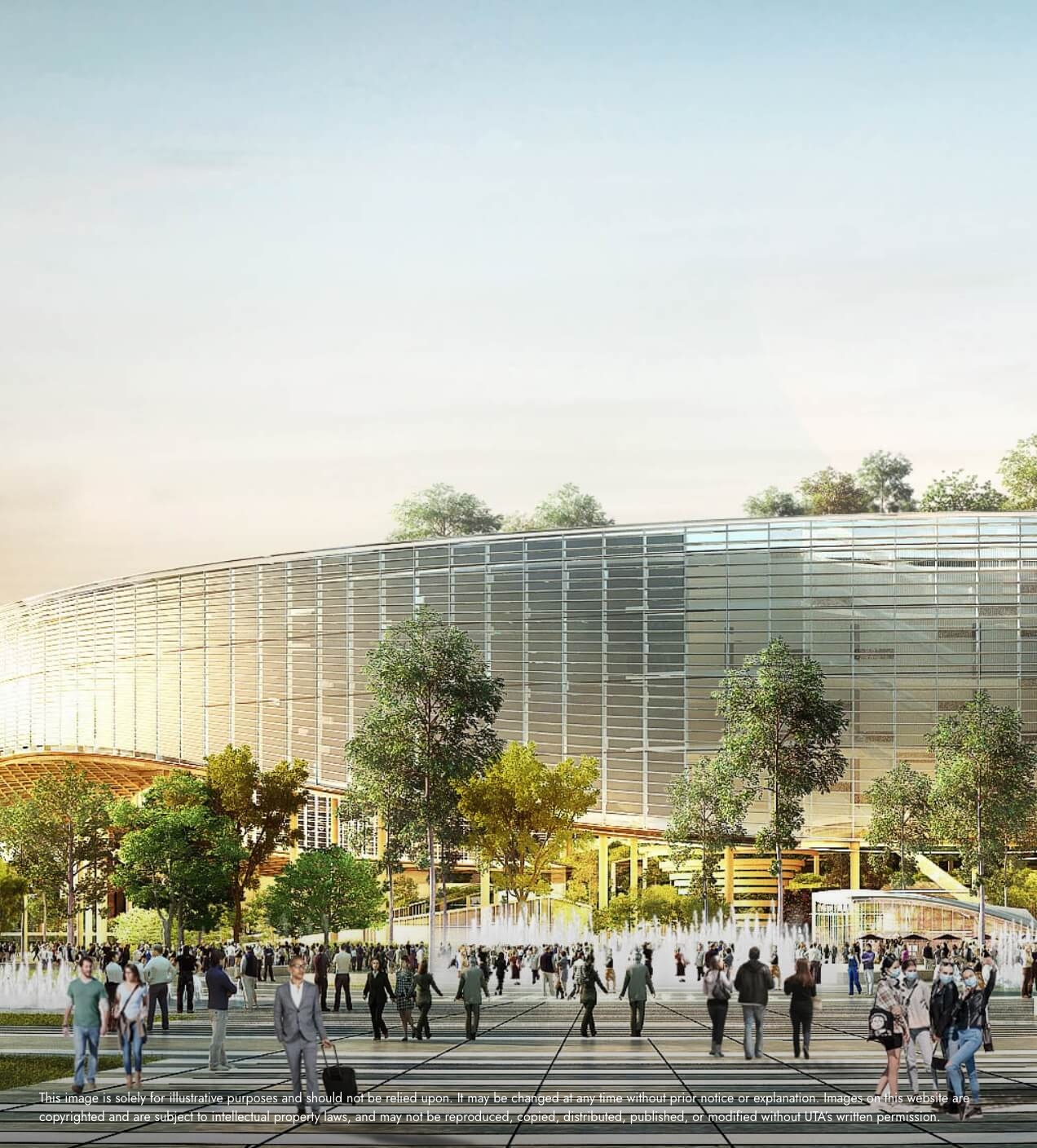 Densification
Clustering interrelated areas and streamlining flows to accommodate higher capacity, using less footprint and resources without compromising pleasant atmosphere.

ECOLOGICAL REMEDIATION, COMMUNITY, ENVIRONMENT
Remediation and regeneration, leveraging the scale of the airport site to benefit the entire region.

Water Retention
Water is a critical resource requiring visionary and thoughtful management in all respects; it is pivotal to develop the civil infrastructure required to manage this resource and to remind visitors of the hydrological richness of the area.

GREEN SPACES
Towards the future development of a sustainable green city offering cleaner air and safer grounds for those commuting by foot or bicycle and ideal recreational spaces for all.

NEAR-ZERO EMISSION
Reduces CO2 emission with electric vehicles in every mode of transportation.

RENEWABLE ENERGY
The open space conserved through densification creates an opportunity for extensive regeneration and harvesting of renewable energy.
Our Leadership
Management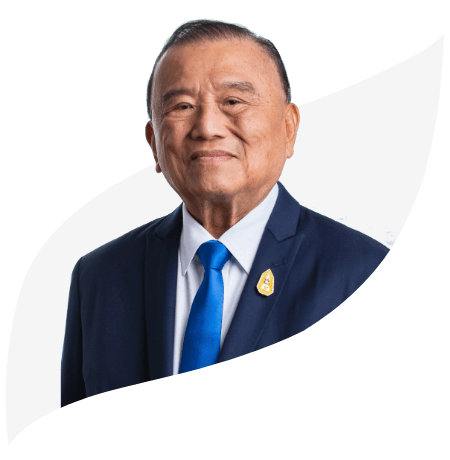 Mr. Prasert Prasarttong-osoth
Chairman of the Board